Virtual Race
This is an opportunity to run, walk, hike, bike, anywhere in the world for any social cause of your choice using the virtual race App.- GOpadi, downloaded to your phone or as installed on our customized smart watches.  Start your race today, take a selfie and share with a global community of sweaty changemakers who love Ekiti and qualify to win our weekly and grand prizes prizes.
The virtual race will start from September 2022 to November 2022 and end with the PHYSICAL MARATHON
Become Ekiti Marathon 2022 Volunteer
VOLUNTEERS ARE NEEDED NATION WIDE TO JOIN OUR TEAM 
CALL OR WHATSAPP 08063768743 TO JOIN NOW.
You can also click on the link below to register.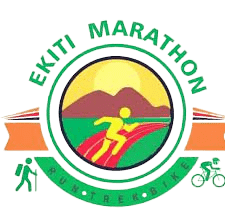 For digital and Abundant Ekiti